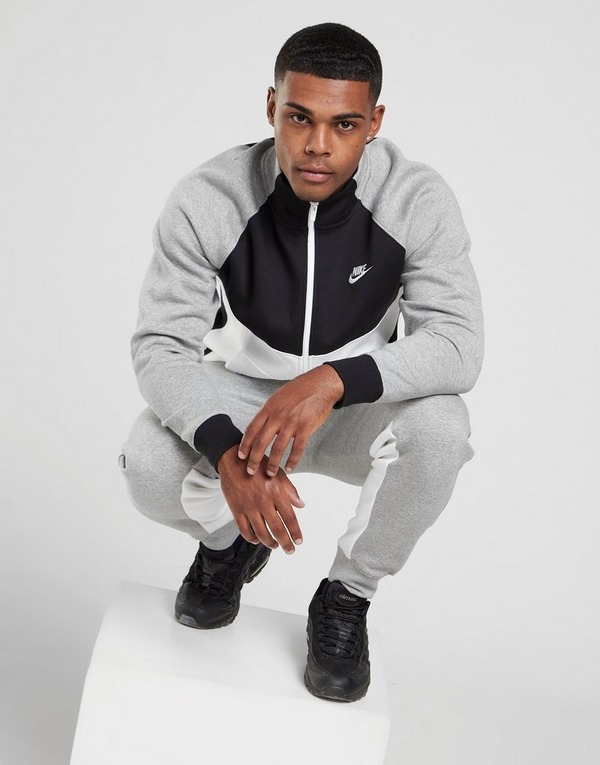 Tracksuits are a great addition to a man's wardrobe for autumn months. The best part about mens tracksuits is that you can mix and match them. Another positive about a tracksuit is that it can be worn during exercises as well if you are looking to burn a few pounds off. There are many wonderful tracksuit brands out there to choose but here are some of our personal favourites.
Gucci
Starting with the most premium brand on this list. Gucci is a popular brand within the fashion industry. Did you know that they made their tracksuits as well? It is a luxurious brand that graces the world with high-quality clothing which is what gives it such a high price. Gucci has collaborated with many brands out there. Including some of the most famous streetwear brands such as Supreme and The North Face.
Off-White
Off-White is a brand that is recognised within the streetwear community. Off-White is great for their prestigious apparel, not just their full tracksuits. It is a brand that supplies the world with quality clothing, like Gucci, and supplies the demand of keeping up with fashion trends.
Adidas
Now, this is a brand that everybody around the world should have heard of. Whether that is with the world of sport or their clothing. One thing that Adidas are exceptionally good at is their tracksuits. Every season, they never seem to disappoint with quality and style. That is why they are so popular. Adidas are a brand that likes to roll back the years and bring out some of their older tracksuits that were made in the 80s/90/s. Nothing beats a bit of vintage clothing.
Another positive about these terrific tracksuits is the fact they last for years and are well pierced. Adidas tracksuits are the perfect attire when it comes to arriving at sports events when you are playing. Before taking it off and revealing the kit that you are going to be wearing.
Fred Perry
Another brand within the fashion industry is popular amongst men. They are recognised for many pieces of clothing that are not only affordable but also modern fashion. Their tracksuits are more expensive compared to Adidas but are cheaper than those of Gucci and Off-White.
These are your traditional plain tracksuits and are what you would expect. Fred Perry's tracksuits are designed to be worn as casual clothing. It is a brand that we would not recommend exercising in.
Nike
Nike is a well-known brand when it comes to gym wear. However, like Adidas, they are also well recognised for their full tracksuits. They suit both the needs of those that wear tracksuits. That is either to exercise in or for those that wear them casually.
Nike is the number one competitor to Adidas for numerous reasons. In terms of quality, it is hard to separate the two. They have slightly different to one another when it comes to tracksuits as well. Nike's tracksuits are thicker than those of Adidas. Which, is why they will be great to wear in the colder months. Even with the price tag of the tracksuits, they are often very similar. It all depends on what style you prefer the most.
To Conclude
Tracksuits are a great addition to mens fashion. They have been around d for many years now and, they seem to be getting better each year. If there is any time to buy a tracksuit, now is that time.